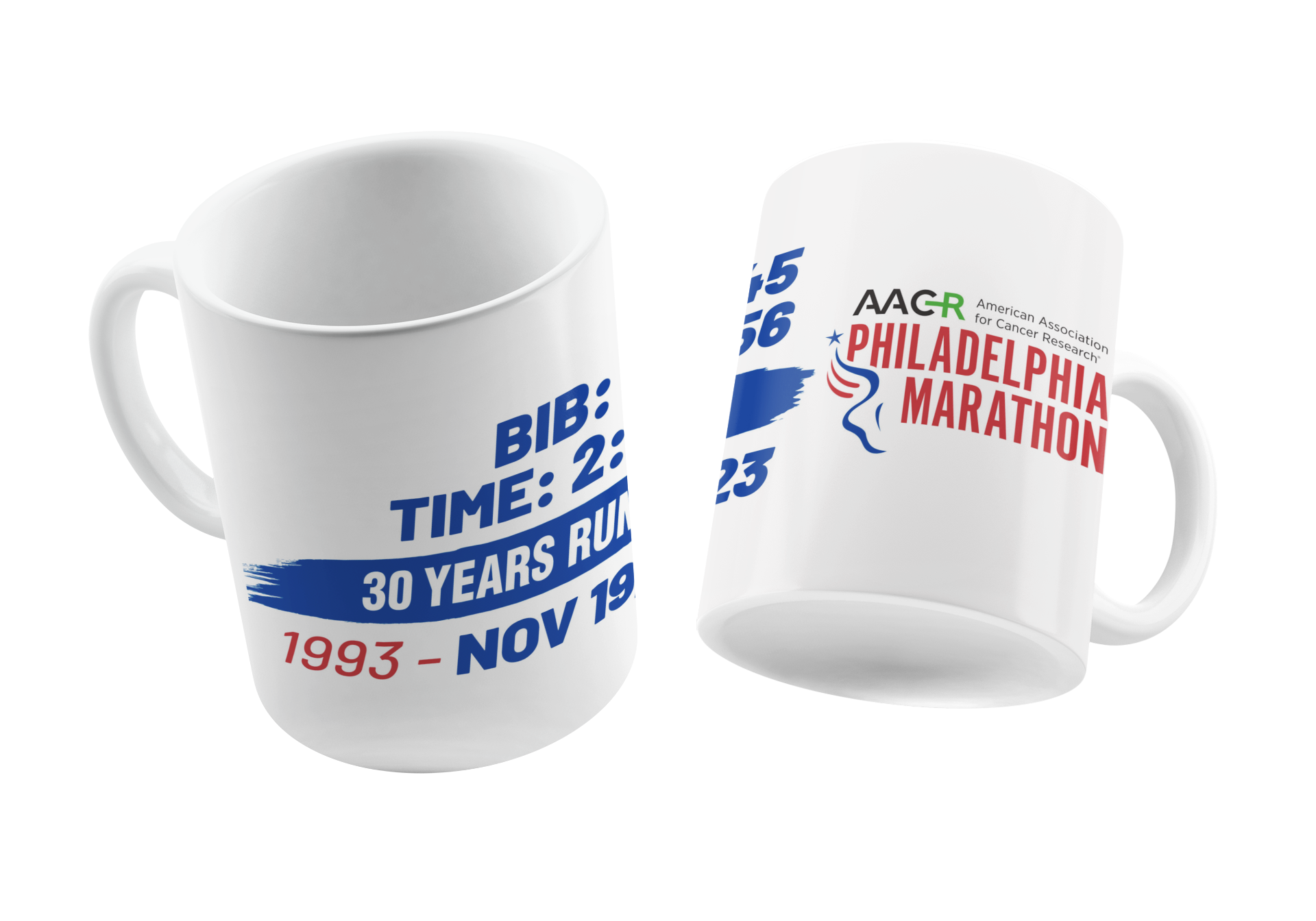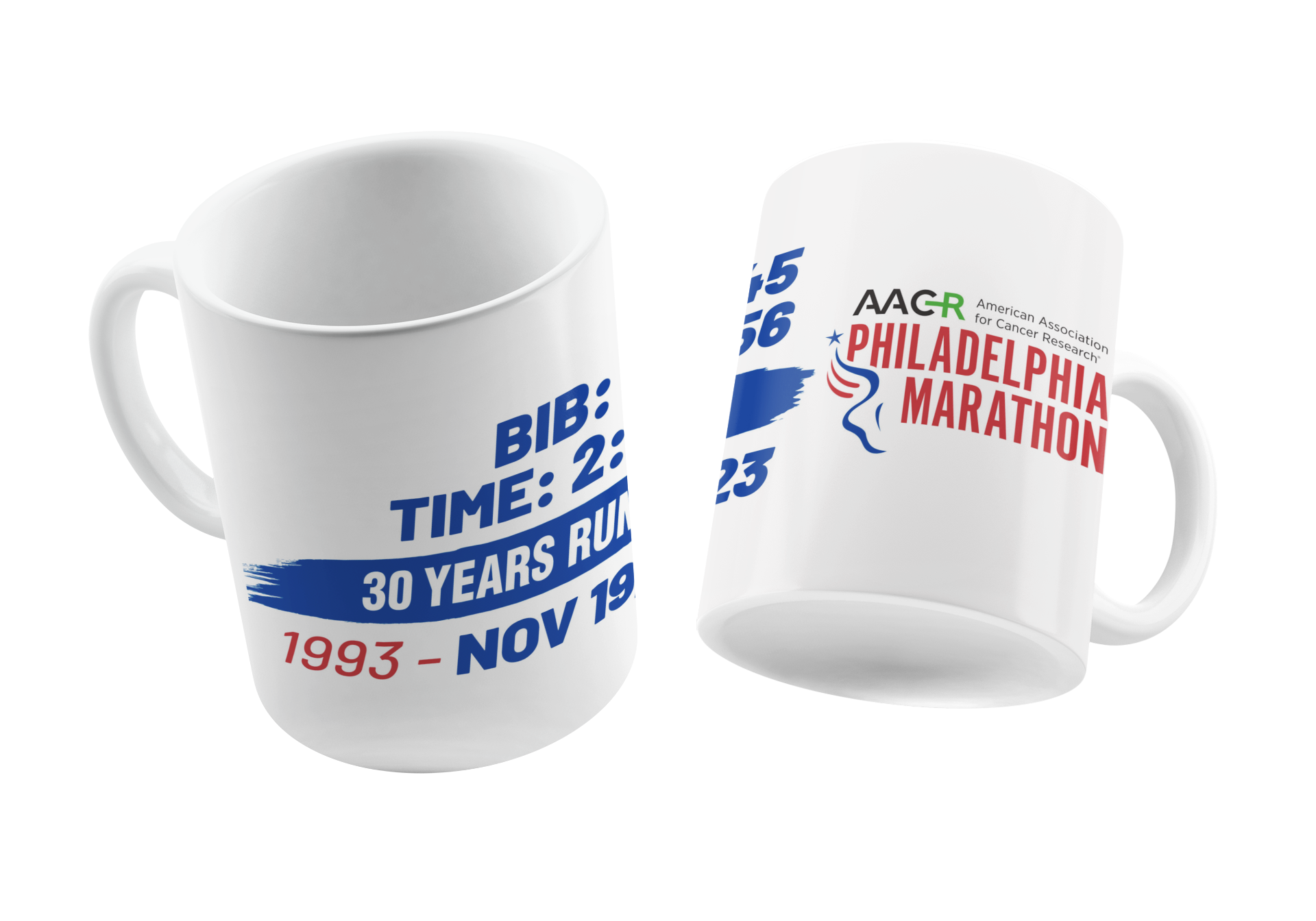 RGB
30th ANNIVERSARY Philadelphia Marathon '23 11 oz Finisher Mug - Custom with your time
Accomplishment never tasted so good with the 2023 Philadelphia Marathon mug. Order your mug today with your official finisher time and bib printed right on the mug. The perfect item to remember a great day or as a gift to those who inspire you. Mugs will begin shipping 3-4 weeks after official times have been recorded. This item may not arrive by December 25. This item will ship separate from your entire order. Mug is 11 oz and is dishwasher safe.

NOTE: THIS ITEM WILL SHIP SEPARATE FROM YOUR ORDER AS IT WILL NOT BE PRODUCED UNTIL AFTER THE EVENT.
NOTE: ITEM SHOWN WITH 2021 PHILADELPHIA MARATHON BIB ART. FINAL MUG DESIGN WILL BE BASED ON 2022's PHILADELPHIA BIB ART.
Web Orders Not Guaranteed to Ship before Christmas